My Rating: 🌟🌟🌟🌟
Content Rating: 18+
Genre: Romance, Adult Fiction, Contemporary
Published: December 1, 2020, by 8th Circle Press
The Pearl is the third book in The Godwicks' Series, but no worries, you can read this one as a standalone. However, you will be missing out on a very sexy series, and I recommend the other books in the series. Tiffany Reisz can write erotica; we all know that. I love that she combines a twist of mystery and a paranormal element to her writing. And in this book adds a bit of art.
You will like this book if you enjoy a storyline with a dominant older woman and a younger man. But not to worry, only about nine years are separating them. Lord Arthur Godwick may only be 21, but he is mature, a bit of an old soul with a side of brat. Arthur is nothing like the previous Godwicks we have met. He is kindhearted, patient, and you feel that he genuinely loves his family. Arthur is summoned to The Pearl Hotel by the new owner Lady Reagan Ferry. Arthur's younger irresponsible brother, Charlie, has run up quite a tab at the hotel. Charlie has not only run up a bill but to make matters worse, he has given Lady Ferry the painting of Lord Malcolm Godwick, which is cherished by their parents. Arthur believes Lady Ferry has summoned him there to pay his brother's tab. Lady Ferry does want payment but not in cash.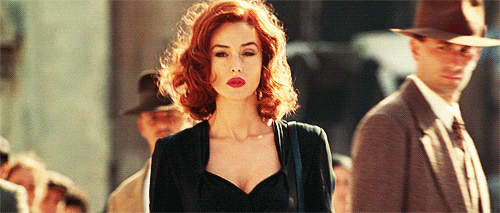 The book takes off from there. Reagan and Arthur sizzle on the page; they develop from two damaged people into a strong, funny, sensual couple that will wiggle their way into your heart. It was beautiful to watch Arthur, with his immeasurable tenderness and willingness to love, melt Reagan's heart. Reagan goes from a timid young woman who lived under her ancient controlling husband's thumb to a beautiful, successful, confident woman. And then there is Arthur, sweet, loving, and the ultimate dutiful son. It is lovely to watch Reagan bring out his submissive but very sexy side. Let's just say he knows his way around a string of pearls.
Another thing that I found unique about this book was the way Ms. Reisz used famous artwork to enrich the plot. She cleverly wove the paintings into every aspect of the story. The Pearl was an emotionally provocative love story with some interesting plot twists. Ms. Reisz not only writes an erotic tale but also writes her characters beautifully, giving them a depth that will endear you to them.
* Please note the quotes in my review are subject to change once the book is published. *
** I kindly received this galley by way of NetGalley, publisher, and author. I was not contacted, asked, or required to leave a review. I received no compensation, financial or otherwise. I have voluntarily read this book, and this review is my honest opinion. **